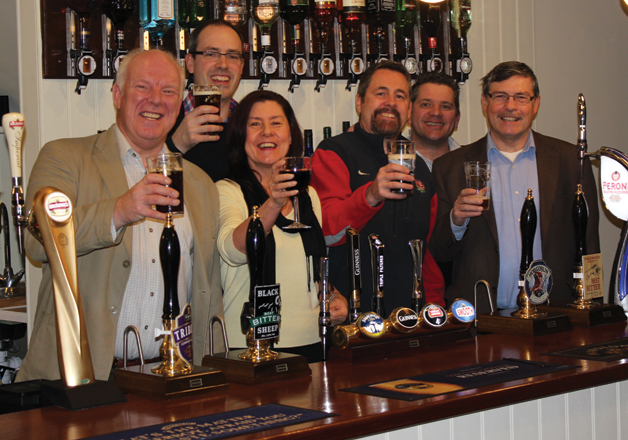 The only pub in a Northamptonshire village that had been closed for 17 months reopened in March 2014 under community ownership thanks to support from the Co-operative Community Shares Fund and two other co-operative organisations.

The Fox and Hounds in Charwelton, a village of about 280 people situated 5 miles south of Daventry, was bought by a community benefit society set up by local people soon after the pub closed in October 2012. The 60 members bought shares totalling £120,000. The money raised from members together with investment by the Community Shares Fund, a mortgage from Co operative & Community Finance and expert advice from the Co-operative Enterprise Hub allowed the venture to proceed.
Daniel Elkins, acting chair of Charwelton Community Pub and Shop Ltd, said: "The last year has been a rollercoaster ride. The main challenge was knowing what to do and who to approach. We spent a huge amount of time getting nowhere. But when we needed the money, Co-operative & Community Finance and the Community Shares Fund stepped up to the plate very quickly."
---
HOW WE HELPED:
We conducted a due diligence assessment of the proposal.
We invested £50,000 at the start of the community share issue.
Our early investment allowed the purchase of the pub to proceed before the share issue had
reached its target.
---
Ian Rothwell, Development Manager at Co-operative & Community Finance, said: "This is an excellent example of three co-op organisations working together to support a local community in saving a vital asset. Of course it couldn't have happened without committed local people driving it forward but I think the fact that we were prepared to back the project with expert advice, investment and loan finance gave others the confidence to invest."
For more information please visit www.charwelton.org.uk