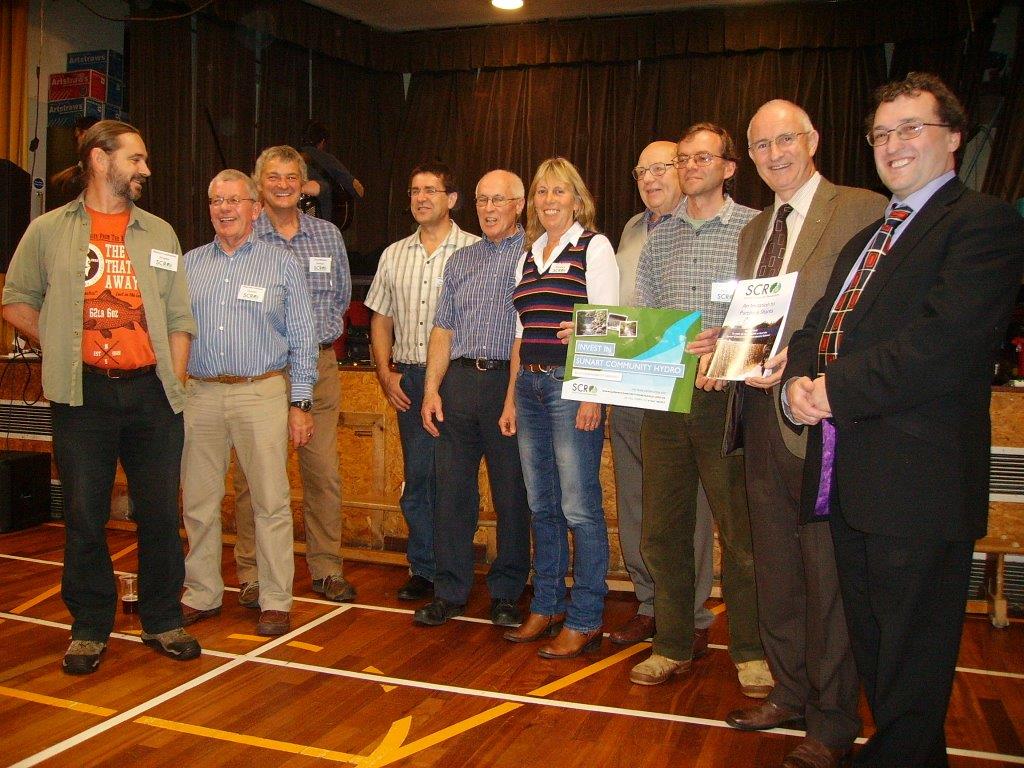 The Community Shares Fund has helped a community in the Scottish Highlands to kick-start their share issue. The ambitious project aims to fund the build of a hydro-electric scheme, which will harness the untapped power source of the river Allt nan Cailleach in Anaheilt, near Strontian.

Sunart Community Renewables aims to raise £850,000 in total, from a combination of shares and loans. An investment from The Co-operative Community Shares Fund has offered valuable support for the project in its early stages; inspiring confidence from investors and ensuring that an order for the turbine can be made.

The community plans to install a 100KW Pelton turbine on the river, which runs right through the middle of the village. All of the electricity generated - around 425,000 KWh per year - will be sold to the national grid, and surpluses will be donated to a local community benefit fund. It should provide a regular long term income for the community, which will enable them to invest in further local development.

The group's project manager Dale Meegan said: "We're very pleased with the way fund-raising is going and we now know we will be able to go ahead with the scheme."

Shares, ranging from a minimum of £300 to a maximum of £100,000, are available to anyone aged 16 or over. Each shareholder has one vote regardless of how much they invest.
---
HOW WE HELPED:
We conducted a due diligence assessment of the proposal
We invested £50,000 at the start of the community share issue
Our early investment gave others the confidence to buy shares
Reaching an early target allowed the group to purchase the turbine and commence work on the project
---
Community Shares Fund investment manager, Ian Rothwell, said: "We are delighted to assist the Sunart community at this crucial early stage of their share issue – the turbine should provide a long term renewable energy source for the village, and a sustainable income stream which they can direct towards more community investment."
For more information please visit Sunart website here