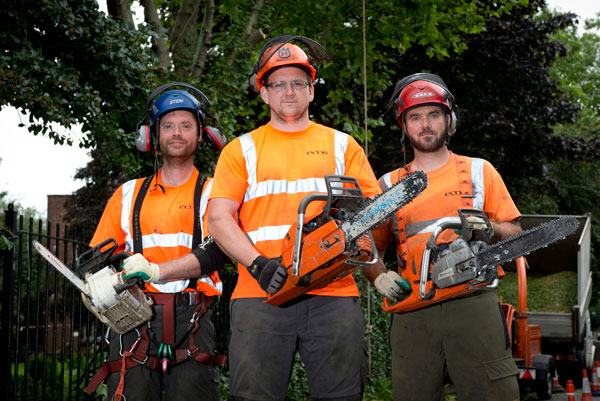 A co-operative that provides a broad range of wood-related services, from tree surgery to selling fuel, raised the finance it needed to expand its business and win larger contracts by a community share issue..

Greater Manchester TreeStation, based in West Gorton, aims to make the conurbation a greener, more sustainable environment by a combination of responsible woodland management, biomass fuel supply and zero wastage of natural resources. 

The finance raised from the share issue was used to buy the equipment needed to upscale biomass delivery and an Oxtrac - a multi-task vehicle designed to operate in small woodlands with minimal impact. Share ownership also involves local people and supporters elsewhere in the development of this innovative environmental business.

Nick Torr, who has overall responsibility for treework at Greater Manchester TreeStation, said: "For me, what the TreeStation is working towards is a no-brainer – we have this valuable local timber resource all around us, even in our urban environment, which needs to be responsibly managed to help create the sustainable future our children deserve.

"Surprising quantities of wood are still being wasted or poorly utilised, our aim is to up-cycle as far as possible. Timber from our own activities, and from other contractors, is used to make sawn timber for joinery; firewood, and woodchip for biomass boilers. Nothing is wasted as anything left over is in demand for composting locally or use by allotment sites and gardeners."

The share issue at the end of 2012 raised £140,000 from over 100 members. One of the first investors was the Community Shares Fund which bought shares totalling £30,000. This endorsement of the viability of the project by an independent financial institution gave confidence to other investors.

---
HOW WE HELPED:
We conducted a due diligence assessment of the proposal.
We invested £30,000 at the start of the community share issue.
Our early investment gave confidence to other investors and to a major public sector customer.
---
Ian Rothwell of Co-operative & Community Finance said: "This is an appropriate investment for the Community Shares Fund.  It's a viable business opportunity that benefits the local community and the whole environment.  It's great to see a local co-op managing local woodlands and using the waste wood to heat local homes.  This demonstrates that difference co-operative enterprise can make."

TreeStation has also received support directly from The Co-operative Enterprise Hub (which also finances the Community Shares Fund).  Specialist advisers from the Hub helped with the business' transition from being a sole trader to co-operative ownership and with preparing for the share offer.

For more information please visit www.treestation.co.uk